by Sarah Geegan
The University of Kentucky Department of Philosophy and the UK Program for Bioethics will present the latest component in the Research Ethics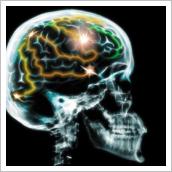 Lecture Series Wednesday, Oct. 10.
Dr. Jeffrey Bishop, director and Tenet Chair of Health Care Ethics at the Albert Gnaegi Center for Health Care Ethics at Saint Louis University, will present "Neuroscience and Other Sociopolitical Schemes." The lecture will focus upon neuroscience research on locating morality or virtue within the brain's structure.
In a 2007 Nature Neuroscience article, neuroscientists made claims regarding neuroscience as a way to predict who is virtuous, and whether this has bearing on political affiliations. Bishop will debate the evidence and biopolitics of this controversial new use of neuroscience. (To read more about the controversy, click here.)
The lecture will take place from 1-2 p.m. Wednesday, Oct. 10, in Room B-202-A of theBiomedical/Biological Sciences Research Building.
To view the Research Ethics Lecture Series schedule, click here.