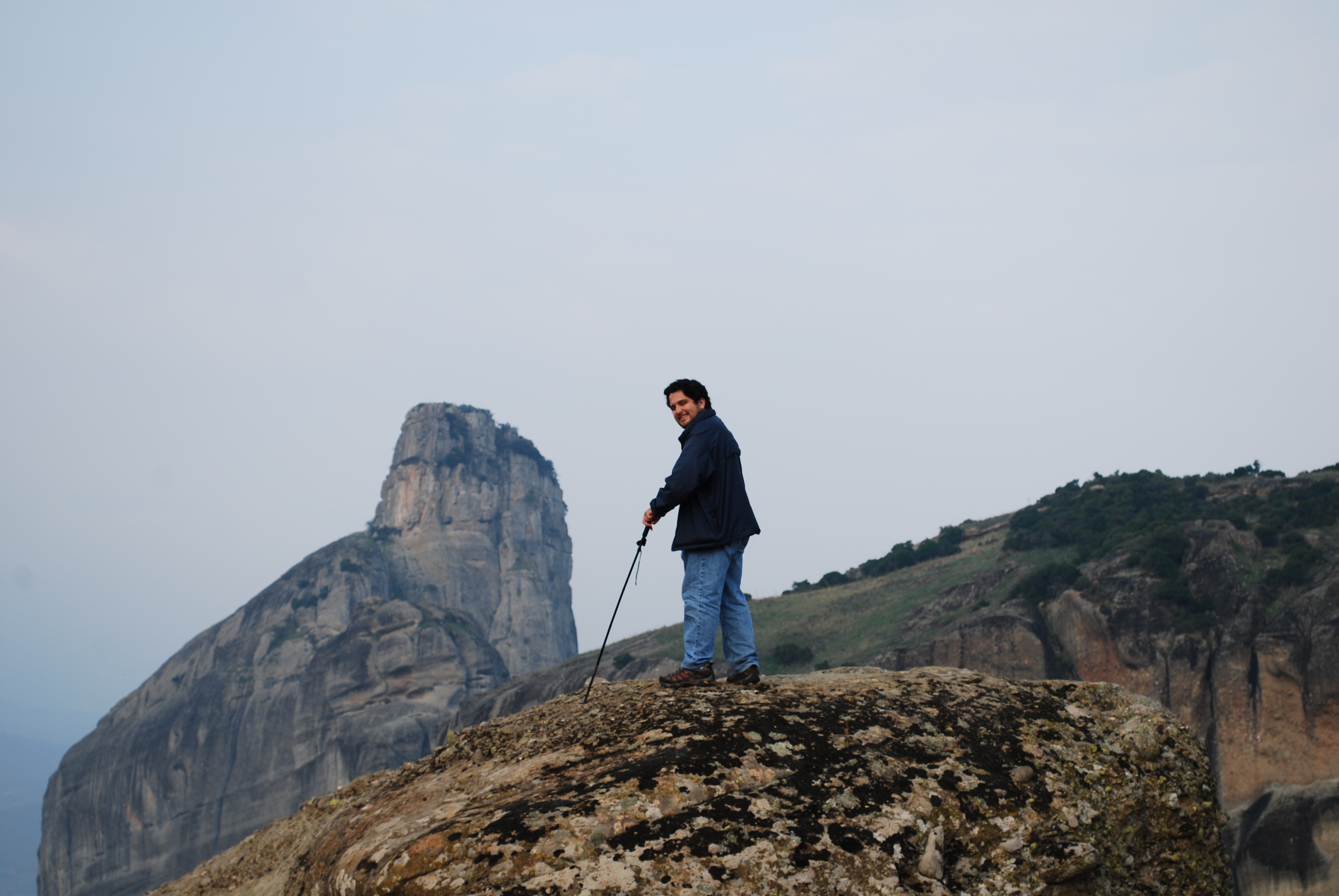 Marcello Lippiello earned his MA in Classics and the Graduate Certificate in Latin Studies at the University of Kentucky, both in 2005.  Highlights included the opportunity to prepare an original Latin translation of Plato's Lysis (under the excellent guidance of Professor Minkova) as part of his MA exams, as well as a number of experiences teaching introductory level Latin and leading group discussions for Professor Rabel's Ancient Stories and Modern Film course.  Marcello's experiences in the Institute for Latin Studies and in teaching during this time helped him to discern a calling to a career as a teacher of the Classics.
More opportunities to teach would follow at Duke University, where Marcello enrolled as a doctoral student in Classical Studies in 2005.  While at  Duke, he taught Introductory Latin, Intermediate Latin (mainly focusing on Caesar's Civil War), and freshmen seminar courses in Greek Civilization and Roman Civilization. As part of his studies at Duke, Marcello spent the 2008-2009 academic year in Greece as a Regular Member at the American School of Classical Studies at Athens, receiving the James and Mary Ottaway, Jr. Fellowship.

In the winter of 2011, Marcello accepted a position as Assistant Professor of Classical and Early Christian Studies at Christendom College, a small Roman Catholic Liberal Arts institution located in Front Royal, Virginia.  Out of the college's 400 students, a large majority take either Latin or Greek (and many take both), usually for at least 4 semesters.  All beginning and intermediate Latin courses at Christendom follow Hans Orberg's Lingua Latina Per Se Illustrata course: students and faculty try as much as possible to explain and to learn Latin without any recourse to English or other vernacular languages. Marcello is greatly helped in this task by his experience at the Institute for Latin Studies and at the yearly Latin summer seminars (conventicula) at UK, where he has been an enthusiastic participant for nine consecutive years.  Marcello is excited to be a part of a faculty and an institution that is strongly committed to active language methodologies for Classical Languages.  Together with his colleagues, Drs. Edward Strickland and Mark Clark, Marcello is planning to apply such methodologies even to the study of Greek.  To this end, the faculty is already making some use of Luigi Miraglia's Orberg-like Italian editions of Athenaze, and it is hoped that the active approach becomes a mainstay in the study of both languages at Christendom for many years to come.

Marcello resides in Front Royal, Virginia, and teaches Introductory Latin, Intermediate Greek, and Greek and Roman History at Christendom.  He is also working on his dissertation, on the progymnasmata, ancient rhetorical exercises in Latin and Ancient Greek composition.

Photo: Marcello at the summit above one of the precipitous monasteries of the Meteora, in Thessaly, Greece.