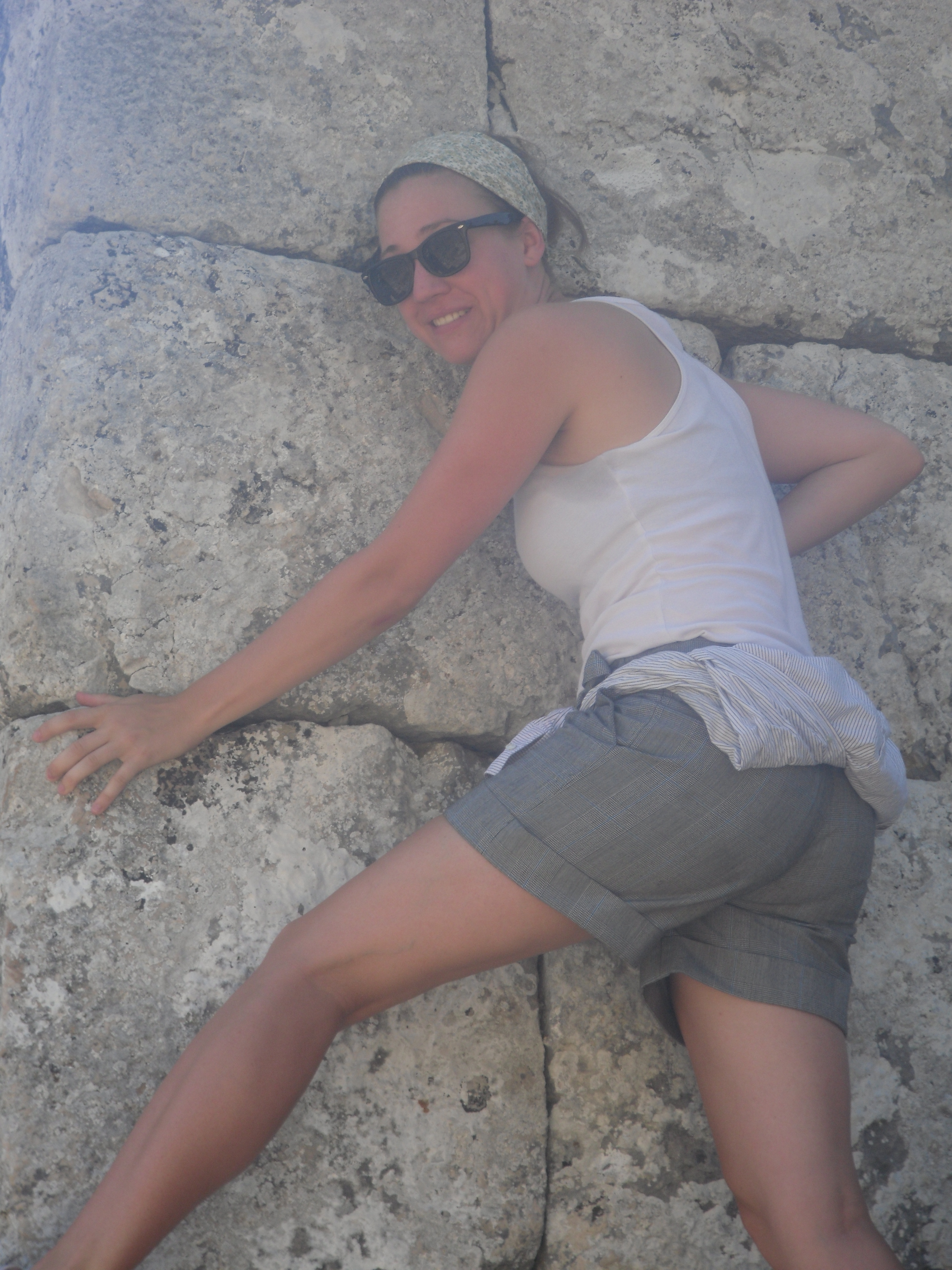 Rachel Philbrick was born and raised in Cambridge, Mass., and attended high school at the Commonwealth School, a small, private institution in Boston's Back Bay. Commonwealth's small size fostered a stimulating intellectual environment, encouraging interactions between students and faculty. It was here that Rachel first encountered Latin, studying it for four year and travelling, in her junior year, to Italy with her Latin class.
From there, Rachel entered Cornell University as a biology major. In her sophomore year, she added Latin as a second major under the mentorship of Prof. Michael Fontaine and, in May 2007, completed degrees in both Latin and Biology & Society. She spent the summer of 2006 in Rome, Italy, studying at Fr. Reginald Foster's Aestiva Romae Latinitas, where she encountered a vibrant intellectual community akin to that she had enjoyed in high school. This summer of intense Latin study spurred her to focus primarily on classics. During her senior year at Cornell, Rachel wrote an honor's thesis under the direction of Prof. Hunter Rawlings, which analyzed the narration of the Roman foundation myth in the works of the Augustan authors Livy, Vergil (Aeneid), and Ovid (Metamorphoses). In March of that year, she presented her research at the University of Alberta's Undergraduate Classics Conference in Edmonton, Canada. For her work, she received highest honors from Cornell's Department of Classics, graduating summa cum laude in Latin and with distinction in all subjects and receiving the departmental Book Award for Excellence in Classical Studies.

Upon graduating, Rachel joined Teach for America and taught middle school science in Washington, D.C., from 2007 through 2009. In the fall of 2009, she entered the M.A. program in Classics at the University of Kentucky, where she participated in the Institute for Latin Studies. Under the guidance of Prof. Robert Rabel, she wrote a master's thesis examining the treatment of the figure of Heracles in Apollonius Rhodius' Argonautica. Thanks to fellowships from Eta Sigma Phi and the Vergilian Society, Rachel participated in a three-week tour of Turkey in the summer of 2010 in preparation for writing her thesis. The finished paper, entitled "The Ghost of Heracles: the lost hero's haunting of Argonautica 2," was defended in January 2011. (This work can be accessed through the University of Kentucky Electronic Theses and Dissertations database, linked from the UK Libraries website.) In October 2010, she had the opportunity to present a section of her thesis at the Classical Association of the Midwest and South (CAMWS) Southern Section conference, in a talk entitled "Eros in a Lion Skin: the appropriation of Heraclean imagery in Argonautica 3."

Rachel received her M.A. degree in Classics from UK in August 2011. In the spring of that year, she was awarded a Jacob K. Javits Fellowship by the U.S. Department of Education for four years of graduate study. She is currently pursuing a doctoral degree in classics at Brown University, where she plans to continue her research on the narration of myth in classical literature.