by Sarah Geegan 
Three University of Kentucky faculty have lead the effort in establishing an important statewide initiative in the field of physiology. Robin Cooper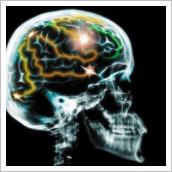 from the Department of Biology, along with Michael Reid and Francisco H. Andrade, both from the Department of Physiology, have brought together physiologists from across the Commonwealth to form the Kentucky Chapter of the American Physiological Society (APS).
The APS is an international organization with more than 10,000 members, which fosters education and research in the physiological sciences. The goal of the new Kentucky chapter is to bridge institutions and bring together researchers, educators and students interested in physiology.
"The purpose of the society is to promote the increase of physiological knowledge, its dissemination and its utilization in the state of Kentucky," Cooper said. "Advancing the field of physiology will be sought in molecular, cellular, organ and integrative systems in basic and applied disciplines of research to unite physiologists for this purpose in the state of Kentucky."
The society also aims to provide a venue for basic scientists in the life sciences to interact with clinical researchers at all levels (undergraduates, graduates and faculty) in nursing, physical therapy, athletic training and in various medical departments that are engaged in physiological research.
Cooper said that the faculty drive that initiated the new chapter demonstrates the dedication of research faculty at UK. These faculty continuously work to improve the environment for scientific dialogue and engage in promoting activities for students.
At a national level, APS has a very active outreach component; it helps provide awards to all Intel-affiliated science fairs and assists faculty and students with activities in the community and in K-12 schools. Cooper said the chapter will keep with this philosophy and be a hand of the national chapter to promote the betterment of people in Kentucky. Later this year, this new APS chapter will hold its inaugural meeting on the UK campus.
"The environment among physiology researchers is strong at UK, and the encouragement of administration for cross-disciplinary programs with the colleges of Arts and Sciences, Education, Nursing, Health Sciences, Agriculture and Medicine as well as with research centers like the Center of Muscle Biology and the Sanders Brown Center on Aging helps to drive faculty to work together to promote an atmosphere of engagement within UK and encouragement to interact with the public," Cooper said.